Systems
Solutions For Tomorrow
What We're Known For
All it took was a single idea—one fiberglass cover—in 1975 to transform the industry, and that spark has never left us. We're problem solvers, innovators, optimists. We seek solutions, and over the years, we've designed and engineered a range of railcar covers to address new regulations, industry-specific pain points, and more. Whether it's customizing or creating, we have a solution to solve your materials handling problems. Take a look at some of our systems.
Gondola Cover
Gondola Cover
The Ecofab Standard Rigid Cover is our most common and economical solution for product containment in open-top railcars and has been our workhorse for over 40 years. This cover allows for full access to the railcar's contents once removed, and our reliable yet straightforward locking system can be applied without modifying a railcar (in most cases).
The U.S. D.O.T. has determined that a railcar equipped with an Ecofab railcar cover meets the criteria for a closed transport vehicle for transportation of low-level radioactive waste, as specified in Title 49 CFR 173.403.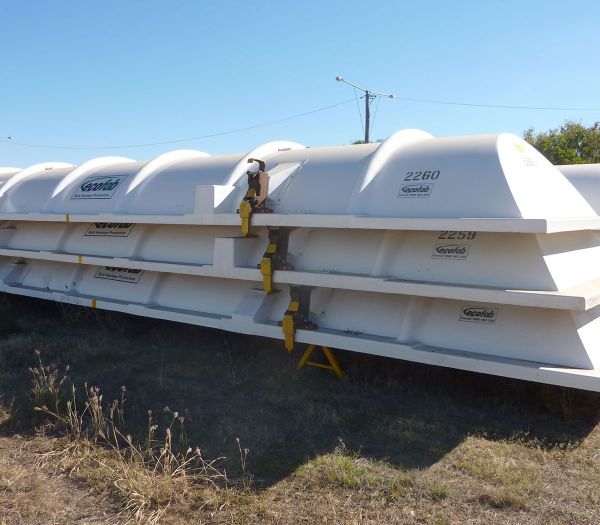 Sliding Hatch Cover
Sliding Hatch Cover
Our signature pneumatically operated sliding hatch cover provides a complete solution, turning an open top hopper into a sealed container. The cover can operate automatically or with manual controls. It is self-contained, operating from the train's air system.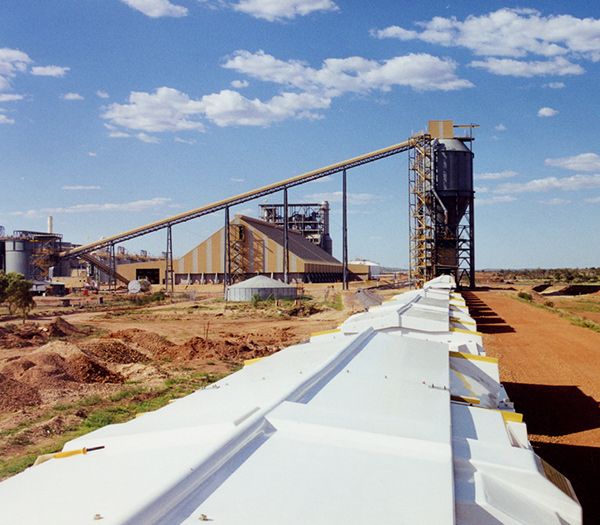 RotoHatch
RotoHatch®
Ecofab's RotoHatch® enables an open top hopper railcar to be readily converted into a covered railcar to haul agricultural and other bulk products. These covers can be push button operated or fully automated, removing the need for staff to climb on top of the railcars.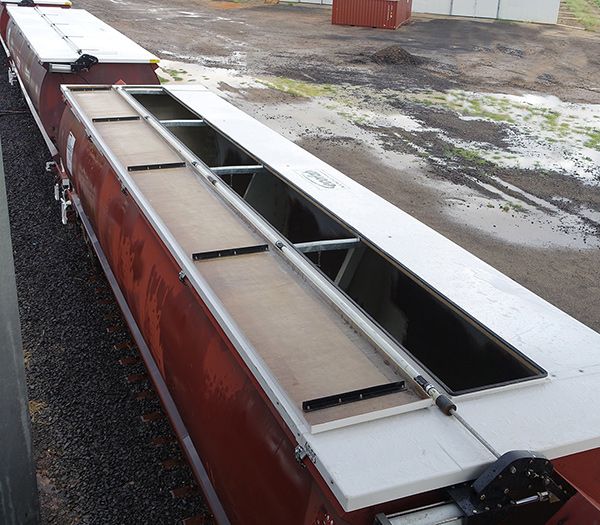 RotoCover
RotoCover®
The hinged "RotoCover®" is a cost-effective cover system that unlocks and opens automatically, and at the appropriate juncture, closes and re-locks in the same manner. It is a fully automatic cover system that is ideal for both hopper and gondola cars. For hopper unloading, the cover would remain closed. To excavate a gondola car, the cover can hinge open to allow safe access for the excavator. The RotoCover® system can also be matched with a specially designed rotary dumper for high-speed unloading.
FlexCover
FlexCover®
Developed to meet the needs of the coal industry, the Ecofab FlexCover® is a fully automated cover suitable for any high-volume operation, and is compatible with both hopper and rotary dump facilities.